Loom
Loom is an efficient file format based on HDF5 for very large omics datasets, consisting of a main matrix, optional additional layers, a variable number of row and column annotations, and sparse graph objects.
Apache Arrow
Apache Arrow is a cross-language development platform for in-memory data. It specifies a standardized language-independent columnar memory format for flat and hierarchical data, organized for efficient analytic operations on modern hardware. It also provides computational libraries and zero-copy streaming messaging and interprocess communication. Languages currently supported include C, C++, C#, Go, Java, JavaScript, MATLAB, Python, R, Ruby, and Rust.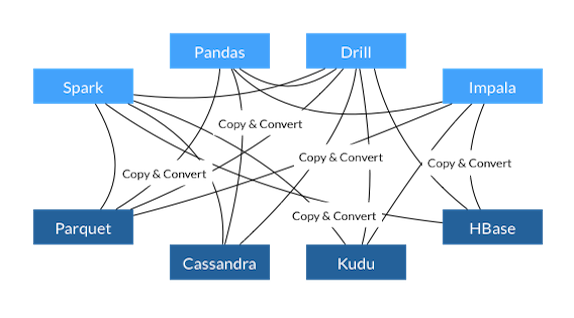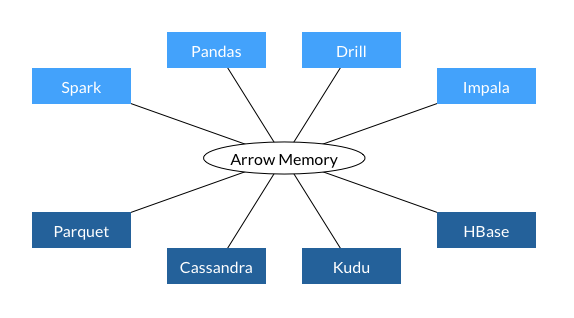 Performance Advantage of Columnar In-Memory
Columnar memory layout allows applications to avoid unnecessary IO and accelerate analytical processing performance on modern CPUs and GPUs. ]
.right-column[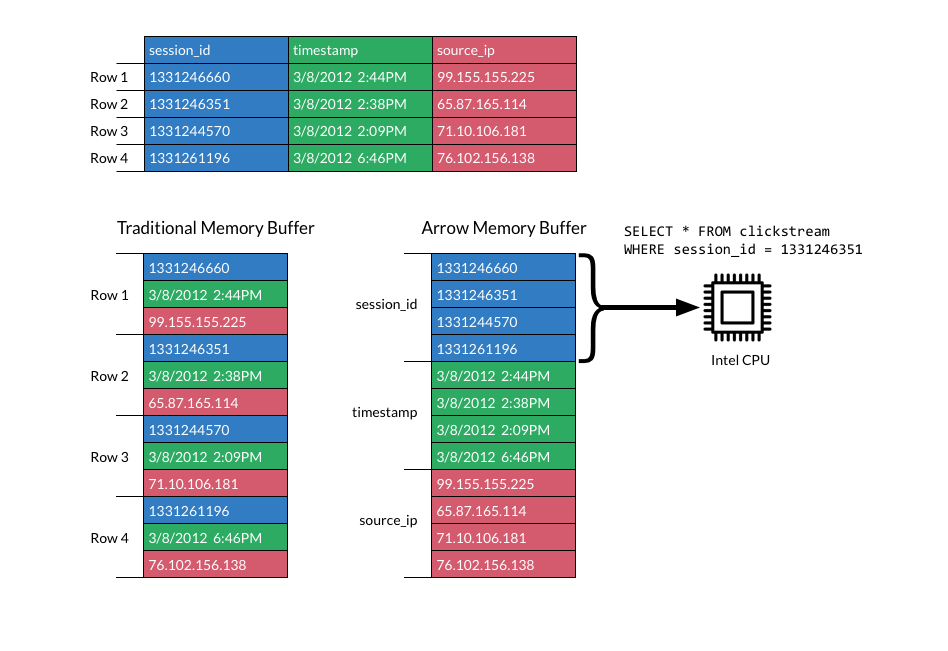 ]
Combinations
Building these will usually require a custom API built and maintained centrally.
Elasticsearch + AnnotationHub
item-level indexing of genomic coordinates and attributes
Return objects or records, for example
Elasticsearch + ExperimentHub
Deep study and sample-level indexing such as number of samples, sample attributes (ontology?), organisms, technologies
Return objects
TileDB + ExperimentHub (via DelayedArray and SE)
av_* and Elasticsearch/indexing